COVID Protocol: I will meet you at the door with a  hand sanitiser and I will measure your body temperature with a non-contact thermometer.  A new HEPA  filter cleans the air and the room is strictly sanitised before and after every client.
I am Vic, a fit Latin masseur with strong hands and a firm yet caring touch. I am gay-friendly and have been working as a therapist for over 10 years with a holistic approach to Health with hetero, bi, trans and gay men.
I combine Swedish, Holistic, Deep-Tissue and Thai massage. I will tailor the treatment to your needs helping you to let go of all tensions. It is a truly therapeutic treatment.
I also work at an energy level. You will feel my presence, the heat from my hands and a sense of being contained, safe and cared for.
I trained in Sports and Remedial Massage, allowing me to treat specific injuries, postural imbalances and temporary and chronic pain. For this, I use a combination of Deep Tissue Massage, Myofascial Manipulation and Trigger Point Therapy. I work to alleviate severe muscle tension to great effect with my forearms, elbows and palms.
My massage table is strong and sturdy so you can melt and let go feeling comfortable and grounded.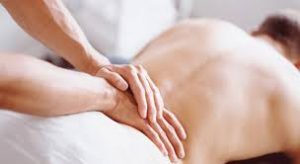 As a qualified Craniosacral Therapist, I work using my intuition and listening skills to connect to a deeper emotional level.
I am trained in Medical Acupuncture and Cupping, using these highly effective techniques to improve pain control, blood flow and to reduce muscle tension.
I am also a trained Reiki Healer.
I feel comfortable with all kinds of body types working with no judgements and an open mind.
If this is your first time getting a male (M2M) massage, you can feel assured that I will do my best to make you feel welcomed and at ease.